Welcome to
Meadow Wood Animal Hospital
Meadow Wood Animal Hospital has provided the best veterinary care and customer service to the people and pets of the Lawton/Ft. Sill community for over 40 years. Schedule an appointment today and come see why we are one of the top pet care providers in southwest Oklahoma.
Meet Our Veterinarians
Bring Your Pet to Our Animal Hospital in Lawton, OK
Meadow Wood Animal Hospital is proud to have a solid staff of animal lovers who are passionate about your pet's health and wellness. We welcome small animals and love building long-lasting relationships! Call today to schedule an appointment to keep your companion's health at peak performance!
TESTIMONIALS
Love Dr.Jackson and his staff. They are all Friendly and helpful and have a real love of animals. Doc Jackson is always attentive and asking questions and always talks to my pets using their name. I appreciate that.
-Becky B.
Always very friendly! I've been bringing my cats here for years and have never had a bad experience. Excellent care provided and it was always a pleasure coming here.
-Andrea S.
I have been a client of Meadow Wood for nearly 20 yrs. Dr. Graham is my vet and I recommend him highly. He explains everything and makes everyone comfortable. I have also seen some of the other vets here over the years for emergencies. The new location and the staff is wonderful.
-Tina R.
Such a great vet clinic. My puppy has seen Dr. Jackson twice now and he had always been so gentle with her. I love taking my puppy here, and I feel like they are very reasonably priced. If you need a good vet in Lawton then give Meadow Wood a try.
-Kaillie B.
The staff and Dr. McCune were awesome. We got excellent care and real concern for our little one. Our chihuahua is family to us and it was refreshing to see people still really care. We recommend this facility with the highest regards. Thank you, Dr. McCune and staff, at Meadow Wood. We are with you 100%.
-Diane M.
This is the best animal hospital I have sent my dog to. Loving, caring staff. Very understanding. Even the kennel staff was very outstanding. Very professional staff. I couldn't have asked for a better veterinarian than the one I had. Loved them lots.
-KellyAnn P.
I was very happy with the service we received from Meadow Wood Animal Hospital. They explained everything and gave us all of the treatment options for our cat with their expert opinion, of course! It is an amazing place and I would recommend it to anyone!
-Lindsay M.
I was very pleased with our recent visit. Our small dog was spayed at Meadow Wood Animal Hospital, and the service was excellent. Their waiting room is beautiful, their customer service is friendly, quick, and thorough, and they performed the procedure flawlessly! Thank you!
-Anonymous
Very professional and caring. Dr. Fiorillo is awesome and takes care of all of our furry children. He always is interested in what we have to say and is very knowledgeable. They take great care of all our animals and we will go to them as long as we are in Lawton.
-Kimberly B.
Every time I go to the clinic I'm greeted as if they are really glad to see me. Never make me feel like I am interrupting them. The techs are compassionate with my dog and me; we both suffer from separation anxiety and they make us feel safe. The doctors are professional but also compassionate. They not only treat my Chica Mia but our entire family with understanding and care. I would never take my pet anywhere else.
-Linda B.
Meadow Wood Animal Hospital has a staff of caring people that are courteous and helpful, qualified physicians who go above and beyond in the care of your pets. A beautiful new facility that makes your visits extra nice.
-Candace W.
Check Out Our Blog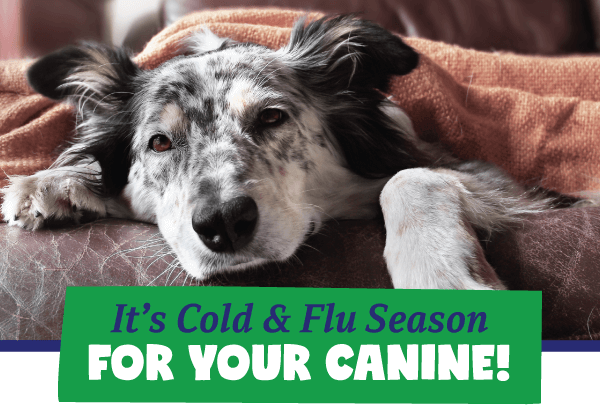 Canine Influenza Vaccine
Canine influenza (CIV) is a highly contagious viral infection that has been spreading across the…